May 09, 2023
Despite Labor Shortages, Construction in Texas is Booming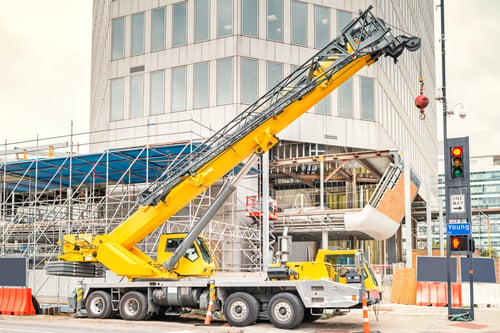 Texas is a hot market for (DESTINI Estimator customer) Minneapolis-headquartered Adolfson & Peterson Construction, and the general contractor is primed to take advantage of it. A&P recently tapped Tommy Meserole as director of preconstruction for central Texas.
Based in Austin, Meserole brings more than three decades of preconstruction, project management and estimating experience to the role.
Here, Meserole discusses opportunities and challenges in Texas, how the role of technology is evolving and the safety implications of a less experienced workforce.
This interview has been edited for brevity and clarity.
CONSTRUCTION DIVE: How has the construction industry changed since you first started your career? How is the role of technology evolving in particular?
TOMMY MESEROLE: In my 30+ years of working in preconstruction and estimating here in central Texas, two of the biggest changes I've seen are population growth and the size of the projects being built. It's a thriving region and the continual influx of people and businesses requires bigger buildings and more transportation infrastructure.
Building design and construction technologies have evolved by leaps and bounds. We used to only work with building plans that you physically rolled out and we performed many calculations manually. Now, we can do model-based estimating without paper. Also, our field staff and trade partners can immediately access all the information on their tablets, which really enhances efficiency and collaboration.
In the old days of preconstruction, trade partners would address any constructability or scheduling conflicts as they arose on the job site. Today, we work with architects, engineers and trade partners as the project documents are being developed, reducing potential conflicts that could occur later on in the project.
What's going on in the central Texas market? What challenges and opportunities are you seeing now?
Approximately 185 people move to Austin each day. It's a flourishing region with ample job opportunities and big projects for employers ranging from automobile and semiconductor manufacturers to venture capital firms.
Most local construction markets are still seeing explosive growth, including the multifamily and industrial sectors, both of which are prime focuses for us at A&P.
The biggest challenge in construction is workforce availability. While the most critical needs are for semi-skilled and skilled labor, it's often difficult to fill management-level positions as well.
During preconstruction phases, our team focuses heavily on putting together a cohesive and streamlined schedule. One of the chief reasons is to provide our trade partners in the field with solid start dates, to ensure they have adequate staff on hand to perform the work in a timely manner.
What are some of the biggest safety challenges for contractors in Texas? How do you maintain a high level of safety as more experienced workers leave the workforce?
Single-family residential construction in central Texas is continuing to slow down, prompting many contractors to jump into the commercial and multifamily housing markets. These sectors have more robust safety requirements, which is a big adjustment for companies staffed with lots of entry-level workers.
Our safety culture centers on having a high level of care and concern for both employees as well as trade partners. We provide constant safety training and monitoring and offer positive feedback to motivate people to help prevent incidents and injuries.
Some office projects are getting put on hold right now, is that happening in Texas? What kinds of projects are you seeing demand for?
Yes, office construction in central Texas has slowed.
The pandemic induced a widespread shift to remote work, leading many employees to re-evaluate their priorities and work preferences. In today's environment, people are more selective in choosing employers that offer hybrid or remote work options, as well as businesses that prioritize health and safety measures and offer high-value amenities.
If you are going to design and build new office space, my recommendation would be to make your office a magnet and not a mandate.
But most other building markets are still very active.
You can't build multifamily fast enough, both inside and outside of Austin, and industrial developments are also booming. Currently, there is a 4% vacancy rate for industrial space.
Educational projects are also on the rise. Just last fall, voters of Austin ISD approved a $2.4 billion bond that will modernize dozens of campuses in the coming years. In addition to K-12 construction, higher education projects – including on- and off-campus student housing – are filling the project pipeline. Austin Community College just approved a bond program exceeding $700 million with projects soon to hit the street.
What kinds of sustainable materials are you embracing? What do you see as challenges to wider adoption of lower carbon materials?
Our goal is always to make buildings – and the construction process itself – as efficient as possible, to minimize environmental impacts and support sustainability, among other benefits.
However, the challenge is ensuring these materials are readily available and do not exceed the owner's budget. Anybody can go build the most efficient structure in the world, but can anybody afford to be in it? In preconstruction, our job is to identify the most efficient programs, processes and materials that are feasible for the owner's budget.
When opportunities arise, we like to educate property owners on the whole life-cycle value of sustainable materials. Energy-efficient materials, for instance, can cost more upfront, but the long-term operational savings may make it a worthwhile investment.
This article was written by Julie Strupp from Construction Dive and was legally licensed through the Industry Dive Content Marketplace. Please direct all licensing questions to legal@industrydive.com.