May 25, 2022
Beck Technology Donates to The Trevor Project
Our mission is to revolutionize the industry and create the future. What fuels our fire for this is our core values of passion, innovation, and caring. The Beck Technology team is comprised of people who not only live passion, innovation, and caring at work but also in their lives outside work.
Creating a culture that cultivates these values wouldn't be possible if we weren't also committed to diversity, inclusion, and belonging. Which, to us, means providing a welcoming environment where we bring our entire selves to work. It's how Beck Tech talent can do their best work and truly help make the world a better place.
Besides making software that improves the built environment, which ultimately improves the lives of all, a large part of embracing our mission is to make the world a better place through other endeavors. That is why we founded the Beck Tech Cares initiative. Every month we support a local, national, or worldwide organization that is dedicated to supporting and helping others.
Through the Beck Tech Cares initiative, one Beck Technology employee is nominated to choose a charitable organization to receive a donation from Beck Technology. From large organizations like the Alzheimer's Association to local organizations like Girls Rock, our donations are as diverse as our team's passions.
This month, events specialist, Alex Young, chose to give to The Trevor Project.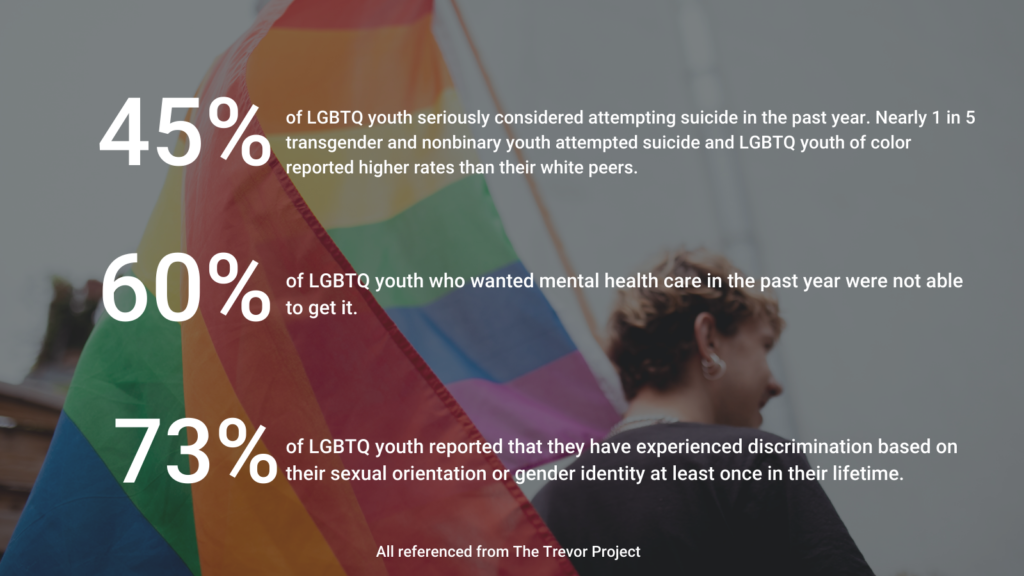 When producers Peggy Rajski and Randy Stone saw the one-man stage performance, Word of Mouth, they knew it would make a great short movie. Rajski and Stone asked writer/performer Celeste Lecesne to write the screenplay and named the movie Trevor, after the character in the short. It won the Academy Award® for Best Live Action Short Film in 1995 and spawned a movement.
Landing a spot on HBO to air Trevor with Ellen DeGeneres hosting, Rajski found that there was no place for real kids facing issues like the character does in the short film. With the help of mental health professionals, Rajski then established a way to create a country-wide 24-hour crisis hotline for youth like Trevor. Lecesne raised the funds to start the hotline. Trevor aired for the first time on HBO in 1998, the same night the Trevor Lifeline (now called the Trevor Project) went live. It was "the first national crisis intervention and suicide prevention lifeline for lesbian, gay, bisexual, transgender, queer & questioning youth."
The Trevor Project is now "the world's largest suicide prevention and crisis intervention organization for" LGBTQIA+ youth.
The Trevor Project's mission is to "end suicide among lesbian, gay, bisexual, transgender, queer, and questioning young people and its goal is "to serve 1.8 million crisis contacts annually by the end" of its 25th year.
Alex says, "The Trevor Project represents a safe haven for so many youths who feel misunderstood or less than. For me, an organization like this is vital so that anyone out there who feels like they aren't enough or alone in the world has a lifeline to rely on when the going gets tough. As a member of the LGBTQIA+ community, I value the ability to support such a worthy cause and resource for vulnerable youth."
The Trevor Project:
Provides information and crisis support 24/7

Hosts an international digital community called Trevorspace

Participates in advocacy

Research mental health, homelessness, and substance abuse in LGBTQIA+ youth

Offers programs like peer support, public education, and more
Your donation helps provide free crisis services, expand the Trevor Project's services, train volunteers, and enables their work in passing legislation that protects LGBTQ people.