November 06, 2023
AI Has No Place in These 5 Preconstruction Areas
There are times when artificial intelligence (AI) can make our lives easier such as copyediting a business email, identifying data gaps in reports, and planning a family vacation. However, there are some areas in preconstruction where AI does not make our life easier. In fact, if you use AI in the following areas, you may be setting yourself (and your business) up for failure.
Let's explore 5 areas to avoid asking AI to help out in preconstruction. Those areas are: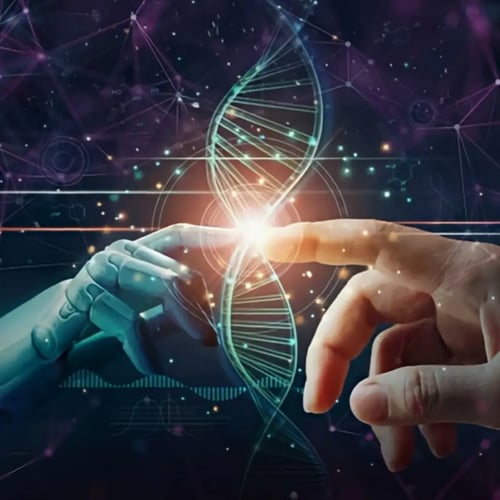 Problem solving
Risk analysis
Ethical decisions
Customer service
Negotiations
Problem Solving
Estimators are problem solvers. It is in your DNA to see an issue before it arises and have at least one solution to overcome it. Using your problem-solving skills before the project breaks ground is a big reason why those projects are successful. You are helping the field crew to be safe, you are making the project owner aware of potential hurdles, you are communicating with the subs ahead of time so they are ready to hit the ground running, and you are keeping your company's management aware of potential setbacks. Problem solvers rule the construction industry!
Can AI help identify areas that may need problem solving? You bet. However, that's a research function. Not actual problem solving. A tech tool is not going to have your experience, knowledge, or specific project details to provide all-encompassing answers. Problem solvers are often asked to make split second decisions or gather as much non-digital data as possible to contribute to a decision.
Risk Analysis
Risk analysis in estimating is key. Construction projects are complex with a lot of moving parts and people. There is safety, financial, legal, project, and environmental risks in every project. To put it simply, construction is a risky business. Plante Moran, one of the largest certified public accounting and business advisory firms in the US, states "Prior to the pandemic, contingency for design and construction was generally 10% of the construction budget. In this environment, some projects may carry over 20%." The preconstruction phase is where risk can be minimized upfront saving costs and promoting safety. This type of risk analysis with complex pieces is best left to the professionals that have their pulse on their business and industry … the preconstruction professionals.
Running risk analysis scenarios through AI tools could help you make an educated decision. But leaving it up to AI is not feasible. Risk is a constant variable for construction firms to navigate and you want a real person with the knowledge of the project to mitigate risk at every turn.
Ethical Decisions
There are plenty of ethical decisions to be made every day on a construction project. Having a software program making an ethical decision doesn't sit well with anyone. The main reason is because of a lack of trust between an AI tool and the people who are affected by the construction project. The big question is: Who taught the AI program its moral conduct and guided its decision-making process? Having an AI tool generate a response for "doing the right thing" on your next construction project invites risk (see above).
Estimators have built a lot of trust in their role. They stand by their numbers, assumptions, and want to ensure a successful project for their company as well as for the project owner. Companies have core values and employees are expected and coached to live the behaviors aligned with those values. A moral compass and knowing between right and wrong are human traits. When ethical decisions arise, human traits are what will save the day.
Customer Service
Customer service from a real person with empathy, timeliness, and clarity is so refreshing! Preconstruction professionals are savvy in customer service. You are constantly building relationships and trust with subs, suppliers, management, and project owners. Construction notoriously has high expectations of people and projects. Those high expectations can also lead to big emotions. Customer service is what helps you get through those conversations and continues to build up your trust meter.
Simply put, AI can alienate people in the construction industry. AI is not going to be in the trenches with you at the 11th hour when you need to defend your contingency number. Customer service and the human-to-human connection is alive and well in preconstruction.
Negotiations
Negotiating well requires rapport, persuasion, understanding emotions, and ethics. AI can help review contract language and explore pinch points in legal documents, but the actual art of negotiation is the responsibility of the estimator. Again, construction is a risky business, and you don't want to leave negotiation tactics resting on AI. As the preconstruction professional, you have the experience and expertise to represent your company's interests and goals in every negotiation.
Can AI be used effectively in preconstruction? Yes! There are plenty of areas where AI makes sense … like our DESTINI Estimator integration with Togal.AI to speed up 2D takeoff. However, these 5 areas layout why AI cannot replace a preconstruction professional. These skills are in high-demand today and will continue to be skills the construction industry will need in the future.