September 16, 2022
3 Things PMs Should Know Before Switching to Estimating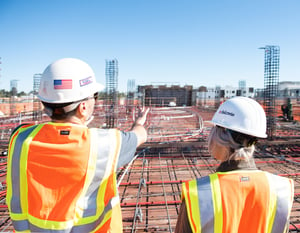 Estimators who have a background in the field are some of the most valuable members on any preconstruction team. A lot of field positions, particularly project managers, require at least a little estimating on the job. But the opposite isn't necessarily true—not a lot of estimators know how to be a project manager, which means they may inadvertently cause more work for the project manager if they don't include enough details in the estimates they send over. More work usually means more time and money wasted.
So if you want more project managers on your preconstruction team, or if you're already in the field and thinking about bringing your talents to the estimating world, what are the most important things you need to know to make the switch? We pulled 3 of the best tips from this online thread about going from PM to estimator.
Make sure that you're ready to commit – once you switch to the office, it's hard to go back to the field
One trend that kept coming up in these discussions? It's a lot harder to move from the office back to the field than it is to leave the field and go to the office. And, although there's definitely room for advancement in estimating, it's not quite as aggressively paced as it is in a PM role. One user said: "When you come 'off road,' all kinds of things conspire to keep you off of project sites. I'd recommend not taking an office role until you're ready to be done with field work."

Preconstruction roles can still be stressful, but offer a better work-life balance than PM roles
As exciting as being on the field can be, it's also essentially your life for the time that you're in that role. You may work sixteen-hour days seven days a week twice in a row. You can say goodbye to getting any holidays off, because when a project needs to be done, that's the end of the story.
As an estimator, sure, you'll still face some tight deadlines and demanding project owners. But overall,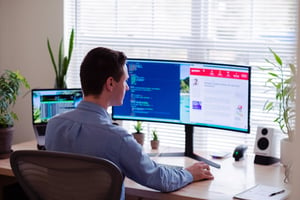 you can expect to turn off your phone at the end of a work day and just go home, and you won't have to tell your family why you're missing Christmas for the third year in a row. Most critically, you can even spend a large portion of your work without ever leaving your home as long as you have WiFi and a computer. Another user said, "I couldn't imagine estimating without field experience. For me, estimating is the long-term goal. When I decide to settle, get a little older or have children, the regular hours of estimating are more appealing."

When it comes to career advancement, don't think in terms of estimator vs PM – think in terms of big vs small company, GC vs subcontractor
Project management is usually high risk and high reward. Estimating is usually lower risk and lower reward. You don't have to be stuck in one place if you don't want to in preconstruction, but you also aren't going to shoot up through the ranks as quickly as a PM might. However, this has a lot less to do with the individual roles and much more to do with what company you choose to begin a preconstruction career at. Small companies often provide you with the room to customize your trajectory and possibly even create your own unique role. Large companies have the resources to invest in new trends and tools, and can make advancement easier by giving you access to exclusive certifications and training classes. Lastly, estimating for a general contractor will not be the same experience as estimating for a subcontractor/trade.
Ready to Make the Switch?
If you've read all of this and still want to make the move to estimating, you're in luck. The labor shortage has hit preconstruction especially hard, and bringing on estimators with field experience is just icing on top. Want to learn more about the importance of bringing together operations and preconstruction? Check out our exclusive webinar here.