December 09, 2021
Swinerton Chooses DESTINI Estimator Estimating Software
Beck Technology, developers of revolutionary preconstruction software, is proud to announce Swinerton's choice to implement DESTINI Estimator construction estimating software as their enterprise estimating software.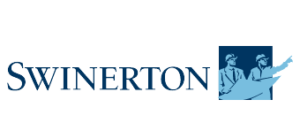 Founded in 1888, Swinerton is the 17th largest general contractor in the country (2021, Engineering News-Record) providing commercial construction and construction management services. Swinerton's success is built on a foundation of shared values. With a culture of collaboration, they work toward a common purpose: to be the preferred and trusted partner in every market they serve, proudly leading with integrity, passion, and excellence.
Swinerton is a 100-percent employee-owned company, so the decision to purchase DESTINI Estimator as its preconstruction solution required buy-in from everyone in the firm.
Jose Gudiño, Swinerton Solutions Manager, says, "Since 2019 the Swinerton Preconstruction team started an in-depth search for the most complete estimating solution to improve our workflow in one inclusive platform that managed multiple users and databases. Throughout the extensive vetting process, Beck Technology has demonstrated that they were an industry leader with a solution that met our most important needs. Swinerton is excited to partner with Beck Technology, a company as forward-thinking as Swinerton, and begin to implement a new solution that has a clear roadmap for the future."
Nick Upton, Beck Technology Enterprise Account Executive says, "The Swinerton leaders we have been working with for the past several months are super excited to be in what they feel is a true partnership. They are excited to have input on new product enhancements to further sharpen our tool as a market leader."