October 02, 2019
Beck Technology and Procore Collaborating on Integrated Preconstruction and Data Management Solution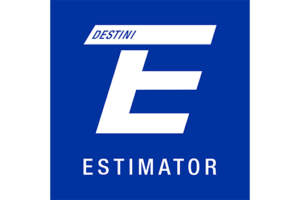 Beck Technology, a leading preconstruction software and service firm for the commercial construction industry, and Procore, a leading provider of construction management software, announced their collaboration on a streamlined workflow. This workflow will take data from preconstruction efforts into construction phases through an integration between Beck Technology's DESTINI® Estimator and Procore.
Working directly with their respective customer bases, Beck Technology and Procore have brought the most pressing needs of preconstruction and construction professionals into integration talks and have developed a collaborative solution. There is a huge need to reduce the manual work required to capture and transfer preconstruction data to the construction teams within an organization.
By creating an integrated connection between the estimating platform and data management system, Beck Technology and Procore will deliver a robust solution to the construction industry that will reduce time and effort in data transfer as well as create a consistent foundation for document retrieval and storage. The integration reduces risks, promotes better communication within teams, supports more efficient workflows, and positively impacts a company's margins.
Future planned integrations between DESTINI Estimator and Procore Financials will round trip data between preconstruction and construction. This will significantly reduce manual rework and put enormously valuable project financials and cost history information at both the preconstruction and construction teams' fingertips.
"There's finally a solution to get estimates into more hands and create a truly collaborative workflow," said Rob Major, Director of Estimating at Harper Corporation General Contractors. "Because of the integration of DESTINI Estimator and Procore Documents & Plans, I foresee preconstruction being a greater value-add longer term to projects since we will be able to communicate across departments in one seamless process. This is revolutionizing the data that lives in our estimates."
"The integration of DESTINI Estimator with Procore Documents & Plans represents an opportunity to further strengthen the concept of creating a single source of truth for project information and the estimating workflow," said Brent Pilgrim, DESTINI Applications Director at The Beck Group. "We believe that a single source of truth is key to eliminating waste and reducing opportunities for error."
"Providing solutions to alleviate the construction industry's headaches is what this technology collaboration is all about," said Doug Gibson, Business Development Manager at Procore Technologies. "Preconstruction is a major factor in building projects coming to fruition and being able to help those professionals communicate data within their companies as well as project teams means we are working towards efficient processes. Procore and Beck Technology will continue to vet innovative ideas while working closely with our customer base on how we can make a better and improved construction industry through technology."
"This connection is a huge win for our clients and takes a solid step toward our mission of revolutionizing the industry and creating the future," said Michael Boren, Chief Technology Officer for Beck Technology. "This collaboration has been wonderful because our companies are aligned culturally, our customers are forward-thinking, and we all believe in doing whatever we have to in order to create the best solutions for the people we serve.
"Procore is an excellent partner to work with as we develop this integration," said Eric Fritsche, Head of Innovations Lab at Beck Technology. "Their development team is a standout group of people who are actively putting in the effort to make an amazing platform and looking for ways to learn from partners like Beck Technology. The fact that both of our companies are seeking to provide technology solutions to the construction industry so people can build our communities efficiently and safely has been a worthwhile experience. Plus, they are fun to explore the "what ifs" for future collaborations."
To learn more, visit Procore's App Marketplace here.