October 19, 2016
Balfour Beatty Construction Selects DESTINI Estimator for Enterprise-wide Intelligent Estimating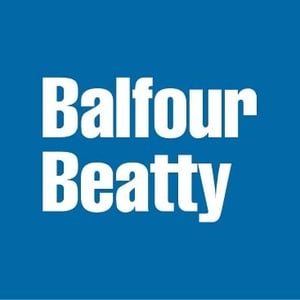 Balfour Beatty Construction US has selected DESTINI Estimator software to provide intelligent estimating technology via an enterprise licensing deal. The three-year software agreement includes implementation services to ensure a seamless rollout and quickly optimize use of the software's extensive capabilities.
"DESTINI Estimator will provide Balfour Beatty with a best-of-class estimating platform as well as provide us with other key capabilities, such as 2D quantity take-off, model-based estimating, historical cost tracking, and conceptual estimating. Having all of these capabilities rolled into one solution will improve our operational efficiencies and reduce cost by eliminating other technology investments," noted Kasey Bevans, chief information officer for Balfour Beatty.
To introduce the software across the Balfour Beatty enterprise, Beck Technology will conduct a phased approach with the initial focus on a core group of estimators, followed by a regional deployment strategy. This best-practice approach will engage key leaders to support companywide rollout of DESTINI Estimator.
"Our phased implementation will allow Balfour Beatty to create 'super users' inside their organization who will have both the technical and estimating expertise to rapidly spread the adoption of intelligent estimating in all locations," said Stewart Carroll, Beck Technology's COO. "With Balfour Beatty's U.S. operations based right here in Dallas, we're looking forward to a longstanding partnership with one of the most well-regarded building contractors worldwide."
An industry leader for more than 80 years, Balfour Beatty Construction US provides general contracting, at-risk construction management, and design-build services for a wide variety of markets, serving clients in both the public and private sectors. The company is the U.S. subsidiary of London-based Balfour Beatty plc (LSE: BBY), a leading international infrastructure group that finances, develops, builds, and maintains complex building programs focused on social and commercial buildings, power and utility systems, and transportation. Consistently ranked among the nation's largest building contractors, Balfour Beatty Construction US has been cited as a Top 10 Domestic Building Contractor and Top 10 Green Builder by Engineering News-Record.