January 11, 2023
Understanding Your Worth As An Estimator
Although there's been a lot of effort lately to re-prioritize preconstruction and "make precon sexy again", the reality is that way too many estimators struggle to really know their worth. Treating estimating as more of an afterthought has led to a lack of industry-wide preconstruction standards, little to no formalized training, and few resources to navigate the unique challenges of being an estimator. As a result, estimators may not know what their amount of experience should actually earn them, and they also may not know what upward mobility in their career looks like. How do you know what step to take next if there's no one above you leading the way?
It's a question that a lot of estimators are starting to ask themselves. We've done the research so you don't have to, and what we've found is that there are three crucial actions estimators can take today to make sure they're being fully utilized in their respective roles.
Assess your current responsibilities and achievements
Gather additional information from third-party resources
Reach out to senior estimators, even if they're not in your company
Assess Your Current Responsibilities and Achievements
It might seem obvious, but work can become so routine that it's easy to downplay the scope of your tasks. That complacency can also cause you to quickly get bogged down in repetitive activities that don't leave you enough time to pursue more rewarding activities, like project pursuit or data analysis.
So take a step back and really evaluate what your job consists of at this exact moment. Are you spending too many hours on takeoff? Do you keep having to stay past normal office hours to fix mistakes or update estimates to reflect change orders? Once you have those answers, then it's time to ask yourself what you would rather be doing instead and what needs to change in order to get there.
Don't forget to take note of what you've accomplished in your career so far, too. If you're trying to expand your role, it's important to be able to immediately point big wins and industry certifications, so that you can make a stronger case for a title change and/or raise.
Gather Additional Information from Third-Party Resources
After you have a better understanding of what being an estimator entails at your specific company, you'll need to pull together more data to fully understand if you're being fairly valued. The best way to do that is to go to a neutral third-party.
These days, there are salary calculators and spreadsheets galore available online for perusal. Glassdoor is a great place to start – they offer an in-depth salary calculator that adjusts for company size, industry, and region. Payscale.com is another good option. Niche SSP, a preconstruction staffing firm, also offers a variety of content regarding fair pay in preconstruction, like this article. Similarly, although Construction Dive does not offer specific salary data, they provide a plethora of insight into current and emerging trends in the construction labor market, which can give you a better idea of what to expect if you're ready to talk to your leadership.
Reach Out to Senior Estimators, even if They're Not in Your Company
Last but definitely not least, don't neglect the benefits of mentors, especially those outside of your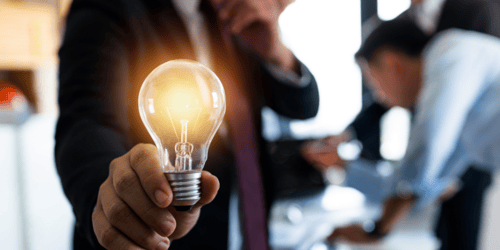 company. Much like the third-party resources we listed above, an estimating mentor who isn't on your team can be absolutely critical in the development of both your career and knowing your worth. An outside mentor can point out things you may be too close to see, and they can help you navigate conversations that might otherwise feel intimidating.
Some excellent places to start include the American Society of Professional Engineers (ASPE) and attending conferences like Advancing Preconstruction or Beck Technology's Precon World. Don't neglect places like Reddit, either! It might sound crazy, but there is an entire subreddit – r/estimators – dedicated to preconstruction, where you can ask and answer all kinds of questions related to the industry.
Do you know your worth?
We hope that these three suggested actions help you feel more confident in what you bring to the table as an estimator, and empower you to take that next step, whatever it might be. If you're interested in software that lets you focus on what you actually want to be doing in precon, hit the button below to schedule a conversation with us.