September 21, 2017
Beck Technology CTO Michael Boren Wins 2017 Tech Titans Award
Winning the 2017 Tech Titans Corporate CTO Award is a great honor and our Chief Technology Officer Michael Boren received this accolade in August. We recently sat down with Michael to talk about winning the award.
What does winning the Tech Titans Corporate CTO Award mean?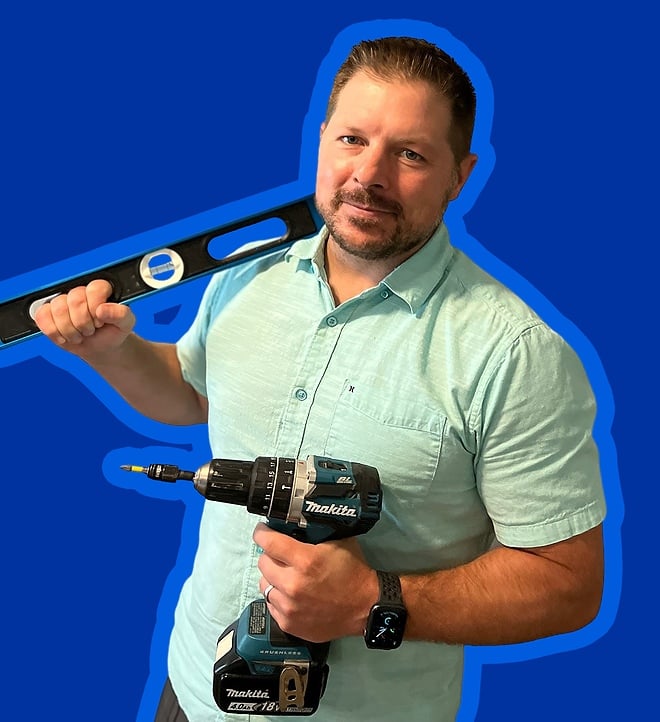 Validation of our team's efforts and work. It is a nice recognition that what we have worked on as a team is innovative and that our work is not typical and something that others look to. Internally, it is a good nod to the team. Keep doing what we are doing. Beck Technology is on the right track.
Externally, the award validates the company more. Especially for what I was nominated for: Industry Advisory Board, leadership, teams. If I'm on the outside looking in this seems like the type of company I want to do business with because they've got a good team, they are listening to their clients, and their processes are being reviewed by a team of peers (other tech companies).
For our clients, it means they made the right choice. One of the reasons Beck Technology won the award was because of our efforts in crowd-sourcing good ideas. The Industry Advisory Board helps us solve problems and make a difference in the construction industry. We didn't just win it internally but our clients won this award, too.
Why do you keep saying "we"?
Very few things were my sole idea. Most of the stuff was team-based… I'm part of the team. 99% of the winning of that award is from a group effort both internally and externally to the company.
What is the feedback you hear from the Industry Advisory Board when they see their feedback come to fruition?
They love it! I think for them it is all about trust. They have been voicing their concerns to other software vendors for years but didn't feel like anyone was listening. And our Industry Advisory Board has good ideas! So when they see a feature in our software that they helped shape they trust that we are listening and making good use of their valuable input.
You both care about making a difference and you both want to see something happen. So when the software release comes out that has their ideas in it then they know they are making a difference. The Industry Advisory Board is creating a different and better way for themselves and their peers to operate.
If you could do anything differently what would you do?
DESTINI Estimator was something I pitched 10 years ago. Knowing now how successful that estimating software has become I'd go back in time and pitch a little harder to see that product come to the market earlier.
Did you have any idea you'd be in the spot you are today?
I had no idea! When I started out in the construction field as a rodman I was fresh out of the military and I knew I wanted to go to college but I didn't know what I wanted to study. I took the engineering route because the college that was close by was an engineering school. I am ridiculously lucky! I won a little bit of the life lottery … I was in the right place, at the right time, making the right decisions, meeting the right people, and worked ridiculously hard at whatever I was doing.
I was a mediocre, at best, software engineer. The team we have now can run circles around me, even on my best day. They are twice as good as I ever was and I had the foresight to get out of their way.
What advice would you give to someone who wants to be an award-winning CTO?
If you are trying to win the award then you should really focus on your teams, what makes your group different. Take yourself out of the picture and make it more about what your group is doing. Know about your business, know about your team, and focus on things that are not about you.
The Tech Titans judges asked a lot about our business and felt like they wanted to discover how well this tech guy understood the construction technology business. They wanted to see my passion for solving our clients' problems and resonating with their struggles. Because that's why Beck Technology created our software in the first place. It boils down to someone being well-rounded. "This person understands the tech but is he also a leader and he understands the business."
The Dallas Business Journal wrote an article on each Tech Titans finalists. Click here to read the article about Michael.