January 25, 2023
Doug Maiden Celebrates 25 Years at Beck Technology
When Doug Maiden walked into Beck Technology on his first day, he thought to himself, "I could be walking into the last company I work for. I could take this all the way into retirement." Doug had committed to working for Beck Technology for five years. After all, he had nothing to lose. If the tech side of the construction industry didn't work out for him, he would easily be able to transfer back into architecture (what he was doing at the time) at The Beck Group, the parent company of Beck Technology. Yet, Doug was up for the challenge.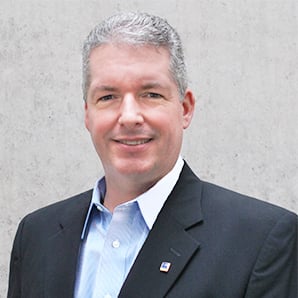 Wearing multiple hats—"everyone did everything"—Doug says, "We were so scrappy for 10 years. There was something to do all the time." In the beginning, Doug developed code, took calls, planned events, traveled, worked with all kinds of people, built relationships...things were exciting. It became Doug's passion to help where he could to make Beck Technology's software successful. So, he stuck with it.
And so, on January 5, 2023, Doug celebrated his 25th year of employment with Beck Technology.
Not many of us are able to say we are what we wanted to be when we grew up. Though architect is more of an achievable goal than being President, an Astronaut, or a Princess, in fifth grade, to be certain what you want to do for a living, and then actually do it is a rare achievement.
Doug not only knew what he wanted to be, but he also had visions and dreams of what he wanted to build. At 15, he and his family moved to the Boulder, Colorado area, where he had the vision to build a hotel that overlooked Boulder. Unbeknownst to Doug, that vision would lead to his tenure with Beck Technology.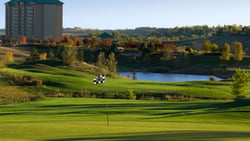 Doug DID in fact become an architect, and he DID in fact build that hotel overlooking Boulder. A project manager in the architecture firm Doug worked for happened to be a close colleague of Peter Beck, then CEO of the Beck Group as well as the founder of Beck Technology. The Beck Group was building the hotel that Doug was designing, allowing him to develop a relationship with Peter.
In 1997, Doug interviewed with Beck Technology and Peter. Beck Technology was then comprised of only 3 employees and 1 consultant. During his interview, Peter told him that changing from architecture to technology would be a difficult transition. Not to be discouraged, Doug said that while he was an architect, he switched from paper to CAD and was excited about the opportunity at Beck Technology to contribute to the industry's move to the digital realm.
Doug says, "Being able to harness technology, take what's in my mind, document it, reuse it, repurpose it so that you're not having to reinvent the wheel every time is something I had done when I was in architecture." Doug knew that if he could document and recall a design, he'd be able to speed up his process and make it more efficient so he could focus on higher-value tasks. He says, "Once I got a design right, I would save the simplest things—like a water cooler, for example—to a floppy disk. I had a library of things I could pull out on my floppy disk." What would have taken him hours now took minutes.
Indeed, Doug and Beck Technology were and continue to be a perfect fit.
"Doug cares deeply about our industry, Beck Tech, his fellow teammates, his friends, and his family. Doug always gives his best and works tirelessly to find our customers solutions that meet our customers' needs. Nearly all our customers know Doug and everyone who knows him loves him!" -Stewart Carroll, Beck Technology President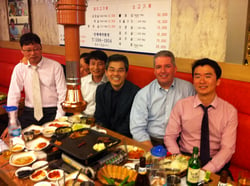 From 1998 to 2023, Doug fulfilled many roles at Beck Technology. The following is by no means the complete list:
VEL (Virtual Element Language Pro/Reflex code) industry software developer

Software spec writer for DProfiler

QA/QC use case writer and tester for DESTINI

Authored all initial launch DProfiler training materials and conducted internal Beck University training series, 2003-2010

Presented/represented Beck Tech at college campuses and industry conferences, 2006-20142014

Developed DProfiler Advanced Logic Database | Building Type Office and Parking Structure

Incorporated Brandt Companies mechanical (HVAC) commercial design, special thanks to Kurt Hansen, into DProfiler Advanced Logic Database

First-level and in some cases second-level technical support for DProfiler, 2011-2014

DProfiler order fulfillment

DProfiler international instructor: 2005 UK, 2011 South Korea, and 2014 Peru

DESTINI Estimator Implementation Specialist specialization: Enterprise clients 2015-2022

DESTINI Estimator Road warrior demo jock 2015-2020

Customer Service Specialist 2022-current

And our favorite-mentor and friend to all Beck Tech teammates
We asked Doug what his favorite Beck Technology milestones are, and he listed his top three:
Beck Technology helping the Beck Group win the Radio Shack project. He says, "We learned a lot. We had to invent technology faster than we had then." Doug wrote the specifications for DProfiler's Integrated Platform of modeling and costing.

The development of DProfiler in 2006—transitioning from an internal-only technology to a commercially available product.

In 2011, Doug created the Advanced Logic Database by reverse engineering a five-story office building and quantified the data so users could quickly model a project and get a confident number. Clients were able to take it as a template and apply it to different projects.
"Having started my career with Beck Tech in our remote office in Alexandria, Virginia, I had only met a handful of Beck Tech people in person. I met Doug when he came to our office to train some folks in DESTINI Profiler. It was so interesting to watch Doug work—besides being incredibly knowledgeable about our product, our customer's needs, and basically preconstruction in general, he also had such patience! Internally, he has been an incredible mentor, willing to share what he knows to help our team grow and be successful as well. What an impact he has had on our company!" - Donna Williamson, Beck Technology People Resource Leader
Though Doug has accomplished a lot (to put it mildly) in his 25 years at Beck Technology, career successes aren't necessarily the primary driver of what has kept him at Beck Tech for so long. The U.S. Bureau of Labor Statistics reports that the average American stays at a company for 4.6 years. And, according to LinkedIn, the software and technology industry actually has the highest turnover rate "to other major industries." So, what keeps Doug here?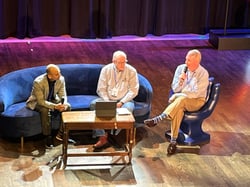 Doug says it is because of his "ability to contribute to our mission of revolutionizing the industry, creating the future. The AEC community is probably the least technologically advanced industry. And being more effective at the quality and the velocity that we can produce the results. As well as helping to give the world a better place to live through more thoughtful and cost-effective design, better use of materials, and better use of computer automation so people can focus on their craft and are enriching their lives and giving them a higher quality of life at work."